Automatic Beverage Dispenser
No drips! No Spills! 💧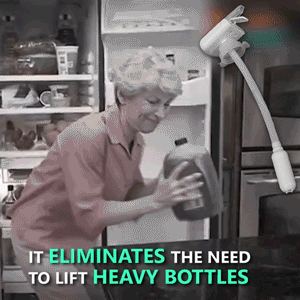 Do your kids leave the kitchen looking like a tornado just ripped through it? Now you can eliminate one mess factor, with the help of an Automatic Beverage Dispenser. Forget about drips and spills, simply fit the dispenser on any container and let our automatic dispenser do the rest. Voila, Welcome to Your Spill-Free Kitchen!
FEATURES


✔Just One Tap - Our automatic drink pump turns any beverage container into an easy-to-use drink dispenser. Just tap the front of the magic drink tap automatic dispenser using your bottle and your drink will automatically dispense to your bottle.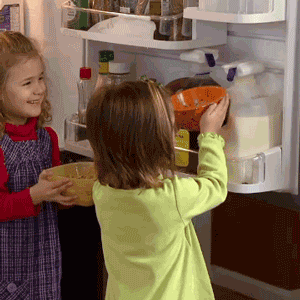 ✔No Overflow, No Drip, No Need to Lift - The faucet of the beverage dispenser can prevent overflow, dripping, and waste. Children can easily use it with one hand and can operate it by themselves without lifting a bulky beverage container.

✔Universal - The automatic drink dispenser for milk ​fits most bottles and jugs, runs mouth diameter with the size of 2.5CM, 3.5CM, 4.5CM, Powered by 2 x AA Batteries (Not Included). Fits most containers that you can find in the market.

✔High-Quality Material - The material used in electric automatic water dispenser is ABS+PP+ silica gel, safe and non-toxic, can be used for a long time.

✔Reminder - This water dispenser is not suitable for beverages with pulp to avoid clogging. We are confident that you will love the quality and convenience of it, this is a must-have for every family.