Wear your beard with confidence with this Beard Filling Pen Kit!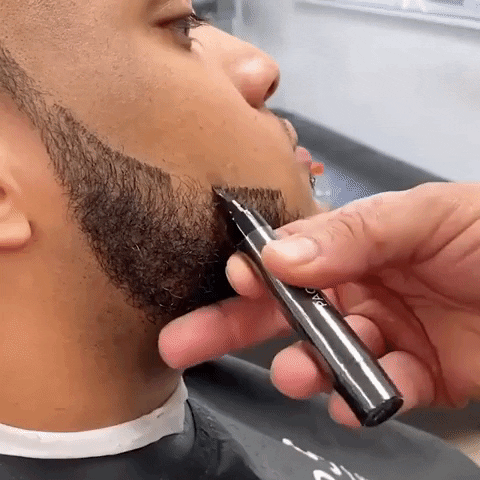 Patchy beard making you self-conscious? Fill it upright using the Beard Filling Pen Kit! It fills in the gaps in your mustache, beard, and eyebrows for a sleeker and cleaner look you can be confident in.
FEATURES
✔️ Long-Lasting Natural Look: Our beard filling pen kit with a black natural color will give you a perfectly contoured appearance. Wear it confidently without worries of it smudging or fading. This 4 tip beard filler pen kit formula ensures the product application will last all day.
✔️ No More Patchy Beard: Achieve a perfectly defined form of the beard and make patchy or thin facial hair look thick and even with our beard filler pencil for men. Get rid of patches and take your beard game to the next level. Reduce gaps in your mustache and beard for a clean look.
✔️ Highly Convenient: The compact design of this barber lining pencil makes it very easy to carry. Achieve the classy, contoured, and full facial hair to secure that connected beard look of your dream. Perfect for home or professional usage. Soft beard pencil for men is suitable for all types of facial hair
✔️ Water Resistant and Sweat Proof: It has a water-proof and sweat-proof formula that lasts long throughout the day maintaining a clean, natural, and fresh look!
✔️ Easy to Use: Start by drawing the outline of your beard or mustache and continue to color inside evenly along with the desired shape. As you apply the patchy beard filler, use a soft brush to create a more natural appearance. Plus, you can use it on your eyebrows too!