Bubble Fidget Sensory Toy
Keep Your Little Ones Busy With This Bubble Fidget Sensory Toy!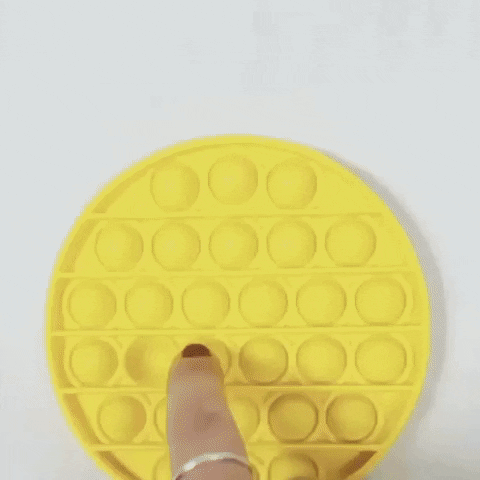 This Bubble Fidget Sensory Toy will keep kids brainstorming, play the games according to the rules or your own rules to challenge yourself, or quickly duel with opponents. Great for ADHD or a kiddo who is stressed, to keep them busy and let them calm down.
FEATURES
🔴 Safe and Durable - Made of high-quality silicone, which is kids friendly, and not easy to break, durable and there are no pieces to lose. It's a tactile and strategy game. 
🟠 Easy to Carry - The toy is easy to carry, 5 inches in diameter, and can be played with whatever and wherever you go, such as offices, schools, parks, and any place you want to carry. It is a perfect carry-on game.
🟡Relieve Stress - Help restore the mood, home essentials, parent-child games, autism, games that the elderly, children, and adults can play.
🟢 Endless Fun -Just press the round bubbles, they will make a slight popping sound, then flip them and start over! Can be reused endlessly.
🔵 Puzzle Game - Players take turns to press as many mice as they want in a row. The player who presses the last mouse will lose. It exercises children's thinking ability, which is very interesting.