Fill Your Burger With Different Ingredients With Our Burger Press Patty Mold!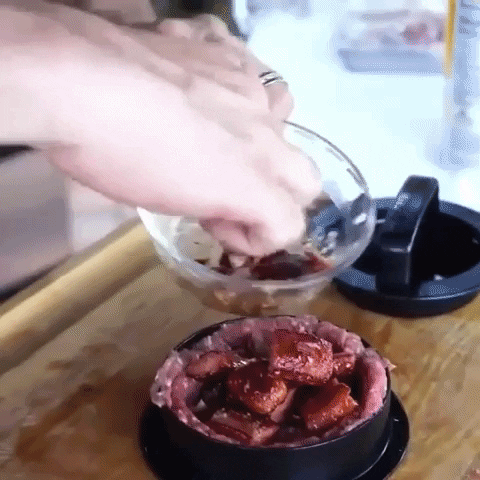 Make the best burger you've ever tasted with Burger Press Patty Mold! You can form juicy sliders, stuffed burgers, and regular patties easily and consistently. Cook them indoors in a pan or outdoor on your grill.
FEATURES 

✅ Premium Durable Material -  Our hamburger patty maker is made of food-grade ABS plastic, BPA free, strong, and durable, and safe assured to use.
✅ Jazz Up Your Hamburgers - 3-in-1 Burger Press Patty Mold is the perfect grilling and cooking accessory to help you make a wide variety of delicious uniform thickness burgers, can stuff the burger with anything you want: cheese, bacon, mushrooms, peppers, etc.
✅ Easy to Clean and Use - It's as easy as 3 steps, first load meat, and press, then stuff, final seal. A stuffed burger patty is finished. Easy to clean with dish soap and water, or dishwasher safe.
✅ Detachable & Non-Stick Coating - All Parts are detachable design, easy to clean. You can pop out the non-stick bottom with your hand directly, so you can easily remove your perfectly round, bun size burgers with ease and without a mess.