Dryer Vent Cleaning Brush
Clean Air Vents the Easy Way With This Dryer Vent Cleaning Brush!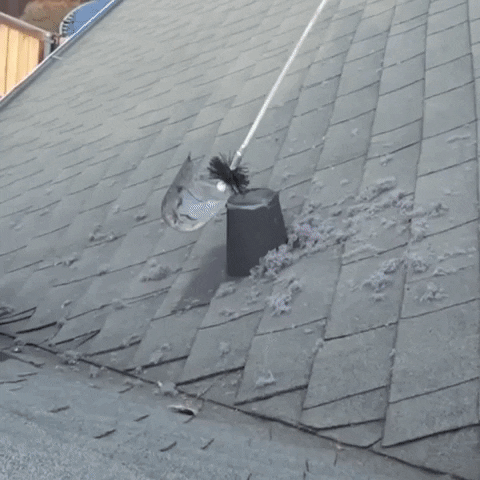 Prevent the risk of fire from dangerous lint build-up.  Dirty dryer vents are the #1 leading cause of house fires and experts recommend cleaning at least once per year depending on usage.
Improve your dryer's performance while saving money. A professional dryer vent cleaning can cost upwards of $150, with our DIY kit you can save big and reuse as needed over and over again.
FEATURES
✅HIGH QUALITY AND DURABLE: High-quality reinforced nylon rods allow for up to 90-degree turns. This durable dryer duct cleaning kit will not scratch the inner surface of the dryer vent to deliver quality results.
✅EXTENDABLE: Includes 6 durable rods that extend up to 12 feet. Clean difficult reached surfaces and areas of your vent that normal cleaning materials can't reach.

✅TWIST-DETACHED FEATURE: Easy to use, just twist and turn the end of the nylon rod to attach to each other if you wish to extend the length. This dryer vent cleaning kit delivers superior results and will help you prevent costly repairs. 
✅DRILL-POWERED FOR MAXIMUM LINT REMOVAL: Attaches to a drill to remove lint with ease. It will help you clean lint and dust with more angles and less effort. Get professional results at the fraction of the price of calling a service professional.
✅REDUCES DRYING TIME: Air can flow freely and dry your clothes faster after the vent and pipes are effectively cleaned. No more damp clothes. Dry your clothes faster using normal drying cycles.


PACKAGE INCLUSIONS:
6 pcs Rod
1 pc Brush