Prepare perfectly minced garlic with this 3rd generation garlic twister!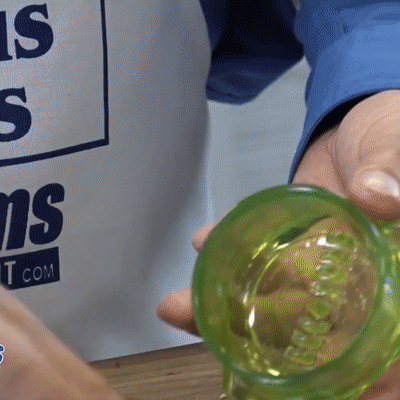 With the Garlic Twister, you no longer need multiple tools to handle one ingredient. NO MORE messy garlic presses, squashing garlic with rockers, or rolling garlic to peel the skin. 

FEATURES

✅ MULTIFUNCTIONAL - Kitchen tool that can mince all kinds of ingredients, from garlic to ginger, herbs, nuts, and more! NO MORE messy garlic presses, squashing with rockers, or using a knife!

✅ PATENTED DESIGN - Helps gather ingredients into neat triangles for easy removal.

✅ LARGER INTERIOR - Chamber can accommodate more garlic and other ingredients than the traditional garlic tools.

✅ DISHWASHER SAFE - Easy to rinse and clean.