Heavy Duty Grill Cleaning Brick
CLEAN YOUR FLAT TOP GRILL LIKE A PROFESSIONAL with a Heavy Duty Grill Cleaning Brick!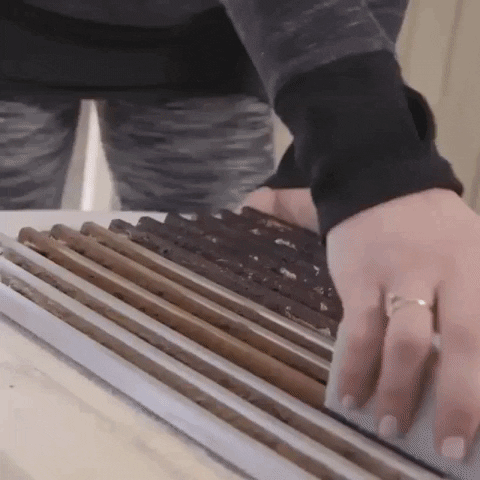 FEATURES:
✔️Efficient Cleaner: Using our grill cleaner is the best way for a quick, easy, and efficient cleanup of flat-top griddles, grills, grate, stove, oven trays, including all corners and edges, and other kitchen or cooking utensils made of iron or steel without the need of a handle; You will get the same result as they work great on both hot or cold griddles.
✔️Scratch Free: A reliable utensil scrubber that cleans even the toughest grime without scratching or removing any non-stick coating or the cure like harsh chemical agents do.
✔️Build To Last: Made from an eco-friendly non-porous pumice stone, an upgrade component to surpass other products on the market; Featuring a robust construction, each cleaning block can stand up to scrub-intensive daily use making them reusable for multiple cleanings.
✔️Safe to Use: Safer option to wire grill brushes, the grill bricks won't shed tiny pieces of metal, get clogged with grease or absorb carbon or food odors; They're more sanitary so you can plan the next outdoor barbecue in no time;
✔️Easy To Use: No hassle using them: just applying light pressure, with minimum effort, the scrubber removes grease and other residues keeping your grill or stove clean and free from excess mess; In addition it doesn't absorb odor or grease, making it easy to clean.