Knee Compression Sleeve Support
.
Our outdoor sports knee braces can help to maintain joint stability while also preventing tissue from delaying healing due to improper pulling!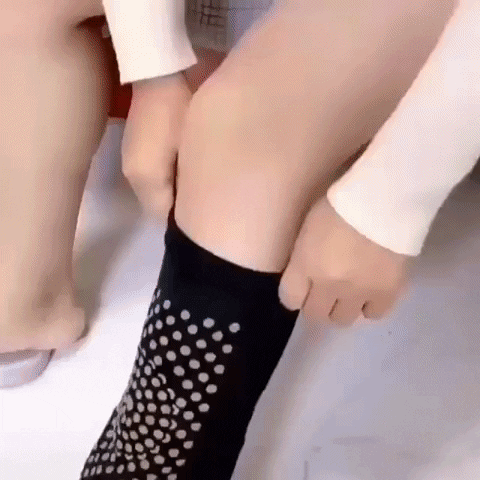 FEATURES
✅ Self-Heating Pad - There is a self-heating spot of wormwood in the middle of our knee pads, very comfortable to wear. Keep your knees and legs warm in cold weather.
✅ Lightweight and Breathable - Our knee support is made of high-quality charcoal fiber and emulsion, high elastic fabric, soft and skin-friendly, great moisture-wicking capabilities, comfortable and durable to wear. Plus, it does not put pressure on the knees.
✅ Easy to Wear - Double stitched elastic lines around the top, non-slip. Easy to put on and get off in seconds without any hassle. You can enjoy the toasty warmth and the blood circulation boost on multiple occasions, whether you are walking or driving, or working in the office.
✅ Function - Help to improve the blood circulation, promote metabolism, clear the meridians, and enhance immunity, can effectively help to relieve physical local fatigue and pain, anti-inflammatory and analgesic, swelling, suitable for people who suffer from body chills and arthritis.