No Electricity and No Switch Needed, This Light Is A Must Have In Every Home!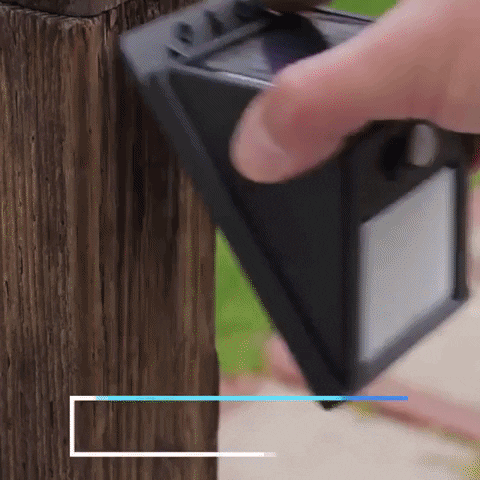 Looking for some relief on your electricity bill? Outfitting your yard or garden with solar-powered lights is a good way to save some cash. Not only that, but they are also a great way to boost the curb appeal of your property. They're environmentally friendly and easy to maintain. Outdoor solar lights are weatherproof and turn on and off automatically based on sunlight.

It gives you peace of mind anytime someone goes outside at night to walk the dog, take the trash out, or get something from the car because it's always charged and ready to light up your yard.
FEATURES:
💡 HIGH EFFICIENCY and ECO-FRIENDLY - By exposure to the sunlight for around 8 hours in the daytime, the LED lights are able to work and turn on by motion detecting at night.
💡 SUPER BRIGHT & LONG WORKING TIME - Compared with other common 4 or 12 led solar lights, we designed our solar lights with 30 led lights 300 lumens, which is brighter than the other 12 LEDs. 1200mAh rechargeable battery keeps light working longer.
💡 PIR MOTION LIGHT - No dim mode to increase product life span. When motion is detected within 3-5m, the motion sensor lights will turn on automatically in darkness or at night, which provides your illumination for security and safety protection.
💡 WATERPROOF IP65 and DURABLE -  It is water-resistant and heat-resistant. Great solar security light for outdoor patio, garden, deck, yard, driveway, outside wall, pathway, etc.
💡 SOLAR PANEL LIFE SPAN - 5 years - LED Life Span - 50000 hours only takes 6-8 hours to fully charge.