Portable Coffee Filter PRO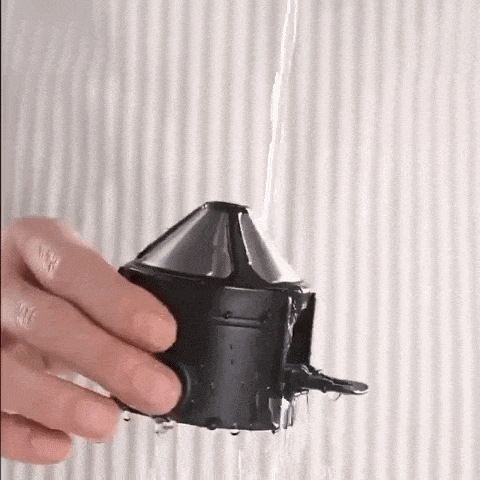 FEATURES

FOLDABLE AND PORTABLE - A small coffee maker filter with a foldable resin holder makes it portable and easy to put into a coffee mug. Unfold to make coffee, fold to store, and transport in a tall coffee cup.

DURABLE BUT LIGHTWEIGHT - It's durable because the main body is made of food-grade 304 stainless steel and ABS resin, but the weight is only 50g/0.11lb, making it more convenient for trips with your own coffee.

ENJOY PURE COFFEE - The double-layer stainless steel mesh cone coffee filter can completely hold the coffee grounds dissolved in hot water and allow the coffee to drain properly, ensuring that the coffee is pure and strong.

MULTIPURPOSE AND OUTDOOR USE - It works well on a tall coffee mug, in the office, and at home for personal use as a coffee maker, portable for short distance backpacking, camping, and hiking.

FITS MOST CUPS - When the holders are unfolded, the size of the filter is up to 4.65 inches, which fits most cups and mugs, as well as some coffee pots, and can even be used as a cone filter in a pour-over coffee maker set.