5 pet walking essentials all in one!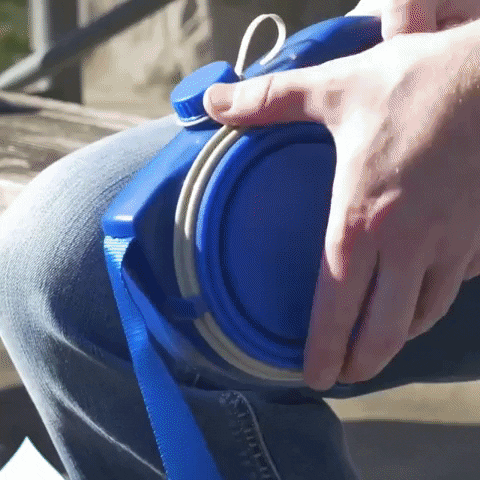 The Portable Dog Leash includes Leash, Water Bottle, a Waste bag dispenser, and a Hook for used waste bags.
FEATURES
PUT AN END TO BULKY ITEMS - With our Portable Dog Leash, all of your dog's essentials are easy to carry and ready to use at all times.  Making it easier than ever to keep your pup hydrated and healthy throughout your walk!
STRONG & RESILIENT DOG LEASH - Made with the strongest nylon tape guaranteed to hold any dog up to 110lbs. With the upgraded lock system made of stainless steel spring, you can grind any running dog to a halt in an instant, making it safe for you and your dog even in an over-crowded street.
SIMPLE & COMFORTABLE - Our retractable pet leash allows your dog to roam freely without tangling around objects or other leashed pets. The easy one-click lock & release function gives you full control over your pet and the comfortable ergonomic grip enables you to handle even the most hyperactive dog.