This Propane Refill Adapter Will Save You Time And Money!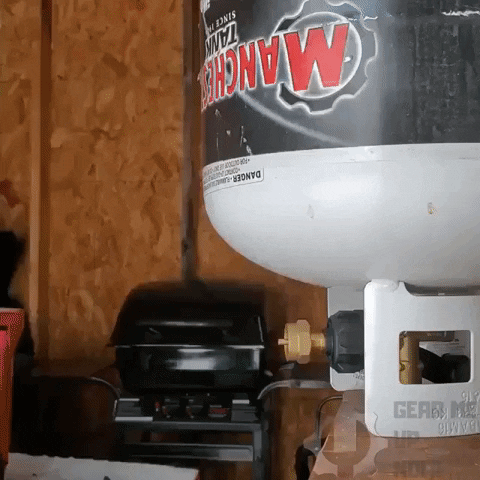 This Propane Refill Adapter will allow you to refill your traditional green 1lb propane tanks with the fuel from standard 20lb propane tanks. This is an ultimate propane adapter built with the intention of reducing the cost of resources used because an RV propane adapter, propane hose adapter, and/or a propane tank Adapter will surely not saved you this much money!
FEATURES:
💯Saves Money - Our adapter will allow you to easily refill your small green 1lb propane bottles with the fuel from standard 5-20lb propane tanks. You don't need to buy another cylinder again!
💯 Easy To Use - Works great to refill all 1 lb propane cylinder bottles and refills easily and quickly.
💯 Easy To Install - No other tools required, place the black end of the adapter on your 20lb propane tank, The other end on your 1lb propane tank, and you're ready to refill!
💯 Well Built - It is made durable and it's 100% solid brass construction makes it corrosion resistant and ensures longevity as well as its universal usage.
💯 Safety - Built-in safety feature that will cut off gas flow automatically when high pressure is reached.