Punch-free Automatic Door Closer
.
Now no need to worry about forgetting your door unattended anymore! An amazing device that can automatically close all doors easily! Introducing the all-new Punch-free Automatic Door Closer.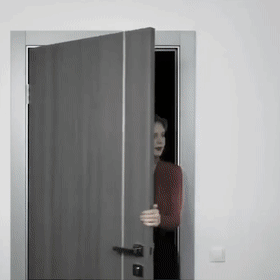 Very convenient and easy to install, no need to grind and screw, for it comes with 3M adhesive which does not damage the wall yet delivers a firm and stable hold! 

FEATURES
✔ AUTOMATICALLY CLOSE ALL DOORS: Suitable for doors, or doors with a slightly stronger closing force. Doors that open left and right, wooden and metal doors, residential and commercial doors, exterior/inner door closers, and fire doors. Please Note: Door closers are not suitable for doors with carpet or too much friction.
✔ 50,000 TESTS & 800G Pull: The high-quality steel wire rope has passed 50,000 times of tensile test and rebound test with strong 800G Pull, with strong tensile force.
✔ EASY TO USE: Hole-free adhesive installation, good firmness, does not damage the wall, easy installation, high-temperature resistance.
✔ DURABLE: Anti-oxidation, anti-corrosion, stable, wear-resistant, weather-proof, safe shut-off device.
✔ HIGH-QUALITY MATERIAL: Made from ABS plastic, 0.9 steel wire rope, can be equipped with various ports.