Push Pop Bubble Sensory Fidget Toy
Have a never-ending supply of bubble wrap!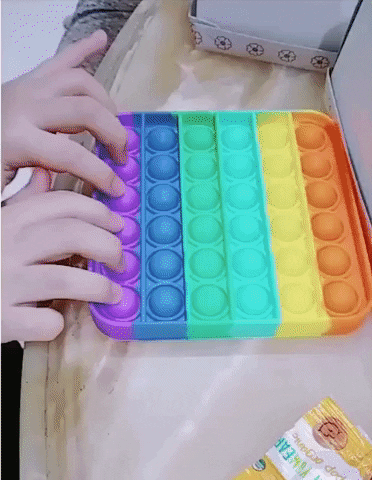 Say hello to unending pops with our Push Pop Bubble Sensory Fidget Toy! When it comes to stress relief this anti-stress fidget toy is the perfect solution. Perfect for children, teens, and adults!
FEATURES:
✅ Safe & Non-Toxic: Made of high-quality silicone material, so you don't have to worry about your child's safety. This decompression toy does not contain harmful chemicals that can cause health problems. The sensory bubble toy is totally safe for kids, the elderly, and adults.
✅ Perfect Stress Reliever: This helps relieve stress, restore your mood, and creates a fun atmosphere. The sensory fidget toy is a perfect home essential whenever you feel bored and irritable at home. Have you noticed that your child, or yourself, suddenly feels anxious, restless, and a bit OC? Then you might need or even love this pop-it fidget toy. Relieve stress and anxiety by simply playing with this toy.
✅ Reusable & Washable: This push pop bubble toy is long-lasting, you can endlessly reuse and clean it after using it multiple times. You can easily wipe clean it or wash it by hand. It can withstand continued use and washing.
✅ Easy to Play: It is super easy to play with, simply press the bubbles down and they make a slight popping sound. Then flip it over and start again! The layers take turns pressing down any number of pop bubbles they wish in a single row. The player who presses down the last pop bubble loses.
✅ Multi-purpose: This toy not only can reduce stress, but also can be used as a small game for parties and friends. Perfect gift for parents, the elderly, children, and adults! Have fun anywhere anytime with this great sensory tool!