Rear-view Mirror Phone Mount
Get The Best View of Your Phone While Driving With Our Rear-view Mirror Phone Mount!

📱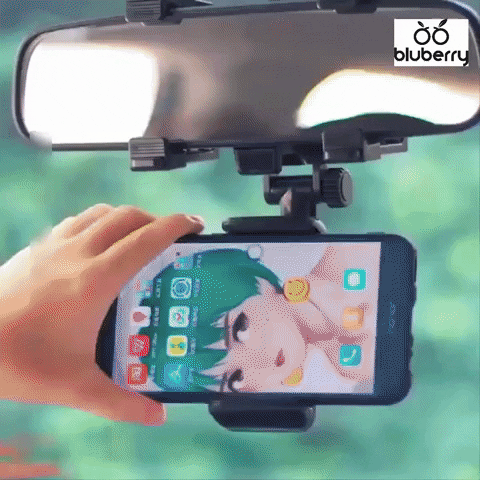 FEATURES:
High-quality - Made of ABS material, non-slip surface keeps your phone holding steadily. Extra-firm gooseneck absorbs vibration, providing a stable viewing environment. Holds your phone firmly.
360° Half Spherical Swivel - It can keep your cell phone horizontally or vertically, side to side.  Strong flexibility, 360-degree rotation ball for portrait and landscape view, flexible two-section arm setting the height, and the distance between the cellphone and the user.
Flexibility - 270° Swivel for ultimate adjustability & single-hand operation of your 4'-5.8' screen.
Easy Installation: No tools required. No cradles, clamps, or gel and sticky residue, eliminates the unsightly features of most car mounts, direct to install on a car mirror.
Broad Compatibility: Compatible with most mobile phones for all iPhone, Samsung, or other smartphones.