Remove Damaged Screws Quick and Easy With This Screw Extractor Set!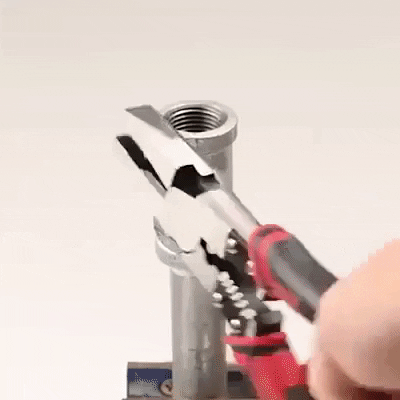 These extractors will remove most kinds of damaged, stripped, rusted, broken, or stuck screws from any wood or metal surface with relative ease.
FEATURES

✅ VERSATILE TOOL FOR YOUR NEEDS - An awesome pick to have on-hand in the shop or a drawer at home. It performs well in extracting broken screws, bolts, and studs from any wood or metal surface without damaging the hole threads.
✅ CONVENIENT AND PORTABLE - This item can be stored conveniently or brought along with you anywhere you go because of its compact size makes for great portability. Easy to store and transport with its plastic storage case.
✅ EASY TO OPERATE AND USE - Incredibly easy to utilize with just a simple 2 step process. Use the drill bit to create a ⅛" deep hole at the center of the screw head and then flip the tool to the extractor side to remove the screw.
✅ SECURE AND SAFE CRAFTMANSHIP - Crafted from high-quality materials and S2 hardened steel construction to ensure no breakage, and maximum flexibility when being used. This metal device is built to last through everyday use.
✅ SET INCLUDES - 5 pieces of Sturdy Screw Remover with plastic case. This set of power hand tools is great for automotive mechanics, carpenters, handymen, and construction workers. Providing you convenience for industry and daily work.