Roll Delicious Snacks Quick And Easy With Our Vegetable Meat Roller! 🍣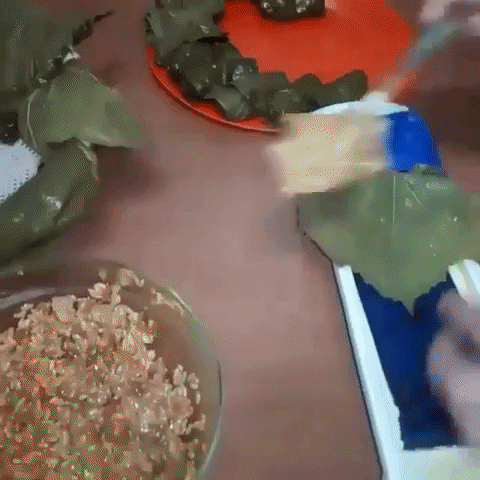 Are you also looking for an easy and time-saving way to roll delicious snacks into perfection? With this Vegetable Meat Roller, you can easily and quickly make the tastiest snacks.
Put down the desired tray, fill it with a delicious filling of your choice, and move the slider forward. Yes, it is that easy! In seconds the snack is rolled up with the filling and the roll falls automatically on the holder. Tasty and simple!
FEATURES
☑️ Quality Material - High-quality food-grade PP material, extremely light,tasteless, and safe, you can use it with confidence!
☑️ Easy To Use - Firstly,lay the leaf on the roller band and pull back a little with your fingers. Then spoon a mount of meat-based on required thickness, push the lever forward and your stuffed leaf will be ready to be cooked. As easy as 1, 2, 3!
☑️ Save Time - Our vegetable roller is much faster than using hands, which can greatly improve your kitchen efficiency, save your time, and give you time to do other things.
☑️ Multi-Purpose - Suitable for vegetable rolls,sushi,meat, and more! A great kitchen tool for filling stuff with grapes or cabbage leaves. Great kitchen tool for making the sushi or roll the food without trouble, easy to operate.
☑️ Perfect Kitchen Tools - This sushi/meat rolling tool is suitable for a family party,children also can enjoy sushi making together with parents. If you have questions about our products, please contact us without hesitation.